November 7 to 11 is Scam Awareness Week. More now than ever before, Aussies are at risk of being scammed by counterfeit auto parts.
A counterfeit car part places you, your passengers, and your bank account at risk. When they fail, they put every road user in harm's way.
Every counterfeit part Genuine is Best has tested, has failed.
Counterfeit brake pads catch fire. Counterfeit spark plugs melt. Counterfeit oil filters do not filter oil. Counterfeit wheels bend and snap. Counterfeit suspension components fail. Counterfeit bonnets fly up at speed.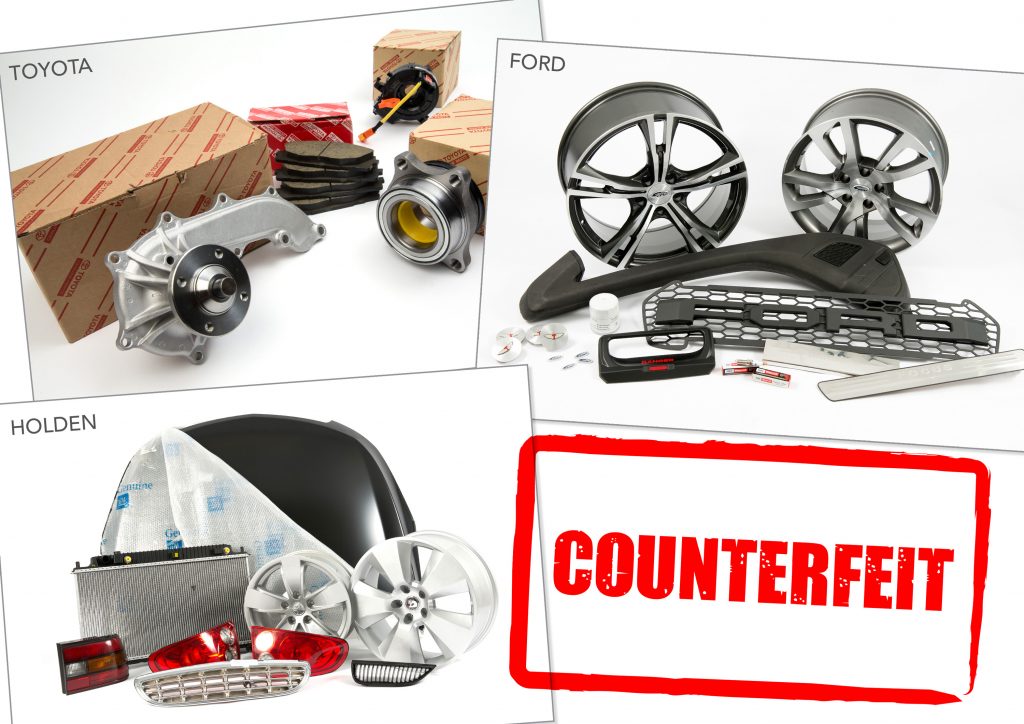 The counterfeit game has grown. A perfect storm has brewed for the criminals running the counterfeit car part market.
COVID-19s impacts on part availability and radically increased demand for international and domestic freight, combined with rising cost of living pressures have made counterfeits harder for authorities to spot, and an easier trap for consumers seeking a bargain.
Here are our top three tips on how to spot a counterfeit.
THE PLACE & THE PRICE
The easiest way to find a counterfeit part is to head to an online retailing marketplace. Genuine is Best research has shown repeatedly that these sites are a powerful sales tool for counterfeit crims.
The UK's Intellectual Property Office breaks it down best.
"Beware of branded parts being sold by unfamiliar sources at heavily discounted prices."
Some easy checks to give a fake away: Is the seller verified in any way? How is their feedback?
To go a layer deeper, use a Google Image search to check if the images in their listing are being used on multiple ads.
Counterfeits snare victims with compelling low, low prices. Like with medicine, or parachutes, chasing the cheapest price may not be the best way to get what you need.
The prices for genuine parts can fluctuate slightly, but if the deal seems too good to be true, it probably is. Walk away.
A missing serial number, a blurred barcode, colours seeming off or even a missing hologram sticker. These are all tell-tale signs that you have been duped by a fake.
Genuine parts generally have a QR code, RFID tag or a serial number and hologram. This isn't always effective. Counterfeit printing technology has become so deceptive, it even recently tricked an ex-Honda technician into buying counterfeit Honda parts!
Inspect the packaging carefully. Even a tiny error could suggest a scam.
If you're unsure, give your local dealer a call and ask. And always, Report a counterfeit here.
So, the packaging passes muster. Next step, open the box and check for incorrect or incomplete instructions, another give away for fakes.
Remove the part, and give it a thorough inspection. If you have the genuine part you intend to replace with you, a like for like comparison is the best way to figure out if you've been flipped a fake.
Variations in details like weight, colour or feel all hint at a hack job counterfeit. Differences in bolt hole patterns, material thickness or seemingly minor variations from the OEM part are enough to raise question marks.
Unsure: get it checked. Call your local dealer, tell them what you've bought.
A final, bonus tip. Independent mechanics have also been fooled by counterfeit parts, sold door to door, before.
There is only one way to ensure you get genuine parts. Buy from a trusted source: your vehicles local dealer.
Genuine is Best and the Australian automotive industry work closely with the Australian Border Force to upskill officers in identifying and seizing counterfeit vehicle parts.
Reflecting on the increased seizures seen from the training, an ABF representative said the public's view of counterfeit required realignment.
"There is a tendency in the community to view counterfeit goods as harmless, or victimless crimes but this is misleading. Counterfeit vehicle parts, particularly those designed for emergency response, for example brake pads or airbags, pose significant safety risks and these consumer and broader community impacts can be significant, and sometimes fatal."